Frangelico® Hazelnut Liqueur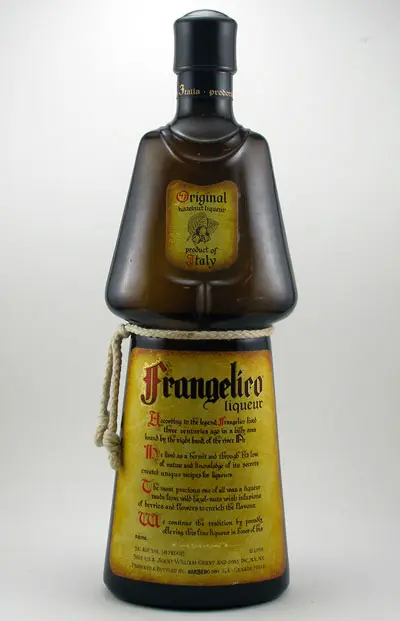 Frangelico® is an Italian hazelnut liqueur. It is made with toasted and crushed Tonda Gentile hazelnuts that are infused in a solution of alcohol and water. It is then flavored with natural extracts, including cocoa and vanilla.

It is produced in the Piedmont region of northern Italy. The liqueur dates back more than 300 years to early Christian monks living in the hills of the Piedmont region.

Its name comes from Fra. Angelico, a hermit monk that lived in the Piedmont hills. The Frangelico bottle is shaped like a monk's habit with a traditional rope belt around its waist.
Ingredient Information
Type: Cordial / Liqueur
Alcohol Content: 24.0% (48 Proof)
Related Ingredient to Frangelico® Hazelnut Liqueur