Homemade Blackberry Liqueur Recipe
Ingredients
1 lbs of Fresh Blackberries
2 Cups of Vodka
2 Cups of Water
1 Cup of Sugar
Wash the Blackberries
Check the blackberries for any mold or over-ripe berries and discard them. Place the blackberries in a bowl. Gently wash them and dry them with paper towels.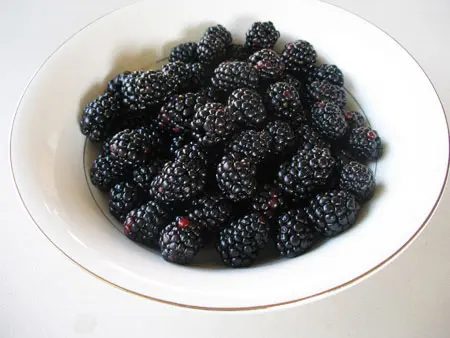 Muddle the Blackberries and Add Vodka
Place the blackberries in a glass jar and crush them with a wooden spoon or muddler. Add vodka and stir well.
Store the jar in a cool place away from sunlight for one month. Stir the blackberries with a metal or wood spoon at least once a week.
Add Simple Syrup
Boil 2 cups of water in a pan. Add the sugar and stir constantly until all the sugar dissolves completely. Let the simple syrup cool down. Add the simple syrup to the jar of blackberry liqueur and stir.
Store the jar back to its place and let it sit for 2 weeks. Stir the liqueur at least once a week.
Strain the Liqueur and Bottle It
After at least six weeks of aging, the blackberry liqueur is ready to be strained. Get an empty jar or a container and strain the liqueur with a fine mesh strainer.
Get an empty 1 liter bottle. Wash it and dry it. Use a funnel to pour the liqueur into the bottle.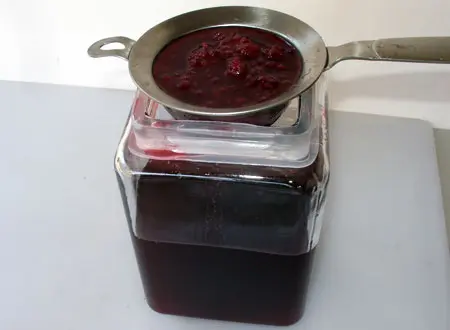 Drink Recipes Containing Blackberry Liqueur